The Hydrangea Ranch
Six acreas of pure hydrangeas bliss.
Fresh cut to order
We have amazing employees here at Oregon Coastal Flowers which allow us to do great things.
We have vivid hydrangeas here on the Oregon Coast.
Specializing in blue, purple, lavender, & antique hydrangea.
World Famous Antique Hydrangea
Tulip magnolia branches are unique and can be used as specimen branches in bud or as a unique flowering branch which is available from December to April.  We offer lavender, white, purple, & yellow.
blue hydrangea
Available:  June to September
1/4 box, 40 stems
1/2 box, 80 stems
Full box, 160 stems 
5 stems/bch
Purple Hydrangea
Available:  June to September
1/4 box, 40 stems
1/2 box, 80 stems
Full box, 160 stems 
5 stems/bch
Lavender hydrangea
Available:  June to September
1/4 box, 40 stems
1/2 box, 80 stems
Full box, 160 stems 
5 stems/bch
pistacio hydrangea
Available:  June to October
1/4 box, 40 stems
1/2 box, 80 stems
Full box, 160 stems
5 stems/bch
white Hydrangea
Available:  June to September
1/4 box, 40 stems
1/2 box, 80 stems
Full box, 160 stems 
5 stems/bch
antique hydrangea
Available:  August to November
1/4 box, 40 stems
1/2 box, 80 stems
Full box, 160 stems
5 stems/bch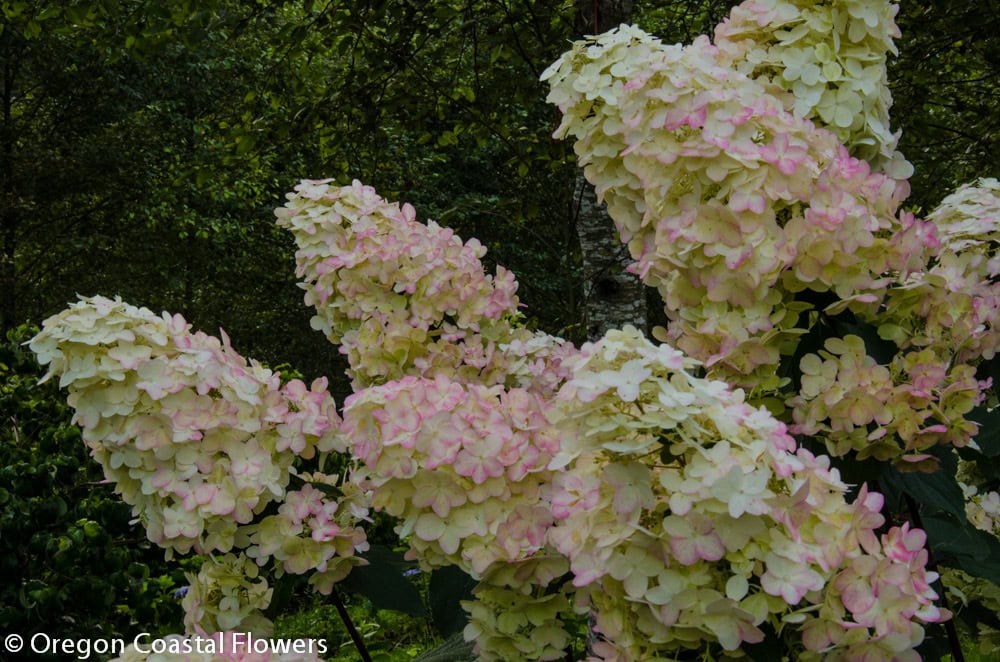 pee gee hydrangea
Available: September to October
1/4 box, 40 stems
1/2 box, 80 stems
Full box, 160 stems
5 stems/bch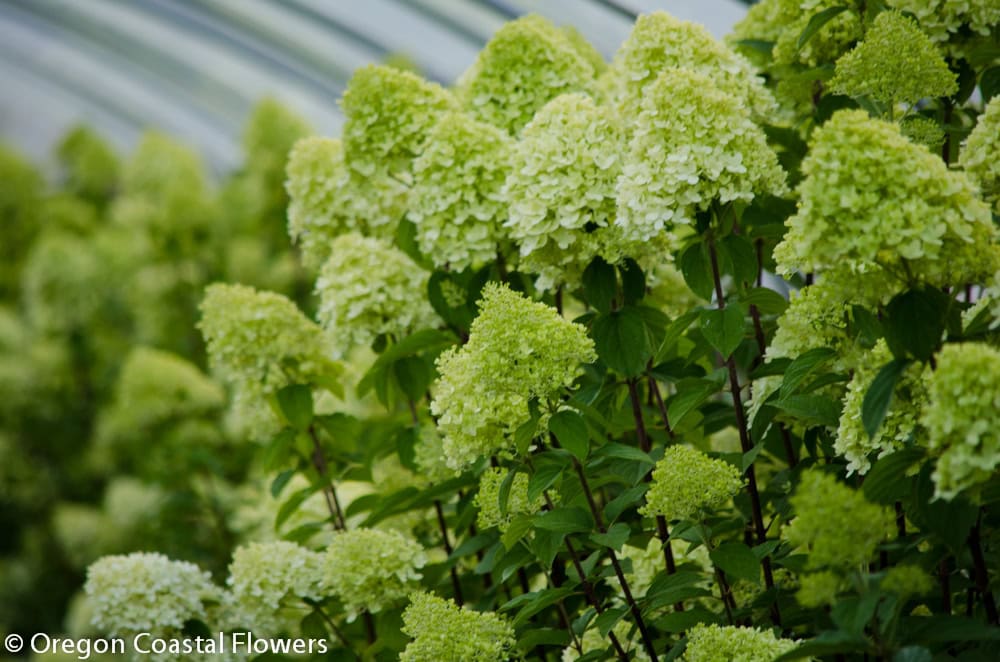 limelight hydrangea
Available:  June to October
1/4 box, 40 stems
1/2 box, 80 stems
Full box, 160 stems 
5 stems/bch
lacecap white hydrangea
Available:  June to July
1/4 box, 60 stems
1/2 box, 120 stems
Full box, 320 stems
10 stems/bch
bi-color hydrangea
Available: June to August
1/4 box, 40 stems
1/2 box, 80 stems
Full box, 160 stems
5 stems/bch
leprechaun green hydrangea
Available:  June to July
1/4 box, 50 stems
1/2 box, 100 stems
Full box, 200 stems
5 stems/bch
antique pistacio hydrangea
Available:  September to November
1/4 box, 60 stems
1/2 box, 120 stems
Full box, 320 stems
10 stems/bch